Audio article

This article is available as an audio version on all major podcast directories such as iTunes, Spotify and many more. Just search for Purple-Roof!
Does your city smell of poo from time to time? It is quite likely that you have felt a whiff of such unpleasant odors after heavy rain events. But, have you ever stopped and asked yourself why this happens?
You might not like the answer…
The reason is: overflowing combined sewers.
How does a combined sewer work?
A combined sewer is a system in which surface runoff from streets and parks, and sanitary sewage water (that would be poo) is collected in the same system. The problems occur during heavy rainstorms when the sewage system may reach maximum capacity. Without a release function, the sewage system might become completely flooded resulting in raw sewage backing up and overflowing your toilet. Nasty.
In order to avoid this fountain of horror, combined sewer overflows as the Brits call them, or "stormwater regulators" in the US, are constructed to prevent this brown muck from flooding your white bathroom tiles and instead overflow into the closest waterbody. In DC, it is Rock Creek and the Anacostia River. In Portland, Oregon it's the Willamette River and Columbia Slough. In London, the Thames….
Even if these rivers do not always smell of sewage, the water just isn't clean and safe.
Imagine, if we could take a stroll down to, for example, Rock Creek Park in DC for a swim. However, the thought of jumping into the current fecal coliform waters is not something most of us have on our bucket lists.
A combined overflow event defines the actual release of the untreated sewage through the stormwater regulator.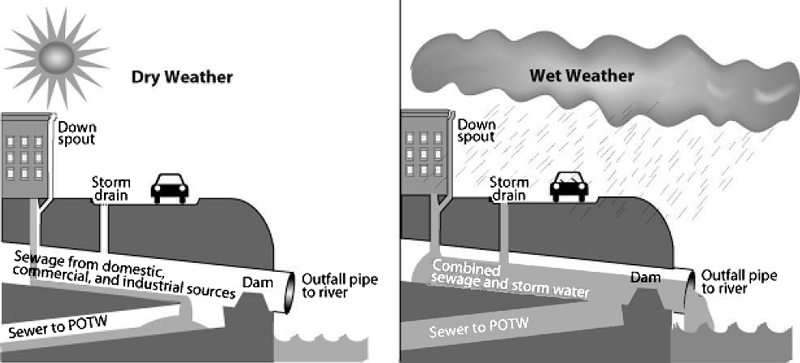 You'd be surprised to how many US American cities still use combined sewers. It is estimated that around 40 million people in the US live in cities where combined sewers are in use. Most located in small towns and municipalities. Quite a staggering number.
In Europe, the same problem applies.
Luckily, modern sewage systems separate the sanitary sewage from the surface runoff, but many cities worldwide are stuck with the old systems.
So, is this a real problem or just "a bit icky, but harmless"?
According to a 2005 report from the US Environmental Protection Agency (EPA), around 85 billion gallons of untreated water is released into the US waterways per year, due to combined sewer overflows (CSOs).
Wow.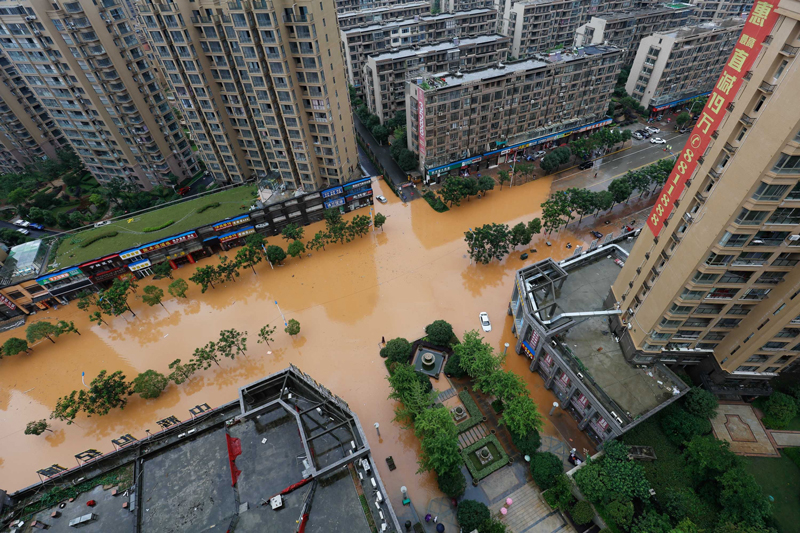 But, what does this mean? Is this dangerous at all?
Well, according to the EPA, 3500-5000 cases of gastrointestinal disease are caused by CSOs per year. Also, there have been reports showing that outbreaks of water-borne diseases in the US has been on the rise over the past years and that these outbreaks correlate with heavy rains.
One should also remember that even though most adults have no problem surviving some heavy bouts of diarrhea, the old, very young, or ill, may not be so lucky.
Furthermore, links between antimicrobial resistance development and CSOs have been investigated. This is of most grave concern.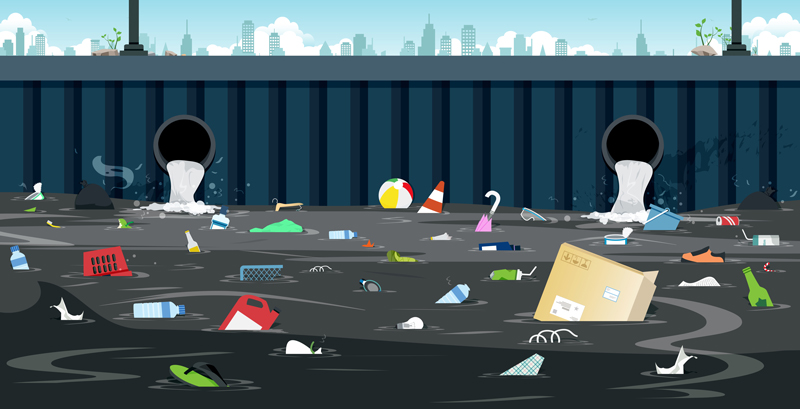 Any other problems with combined sewer overflows?
Yeah, there are many other issues with CSOs. Apart from the health issues associated with CSOs, there are grave environmental concerns with toxic and untreated sewage slush being released into water bodies. Not only could drinking water deposits be affected by the high nutrient content and potential toxicity of municipal and industrial sewage, but this could have profound negative effects on ecosystems. Fish death, oxygen-free lake bottoms…
Shellfish could be affected and no longer be suited for consumption, beaches closed… Motor oil, road salts, pesticides, fertilizers, pathogens, and much more. All released straight into your local water body.
It is easy to see how this also leads to financial issues with the tourism industry being affected and, trust me, cleaning up a CSO is not a cheap nor pleasant exercise.
How green roofs can prevent that city-wide poo-smell
So, what to do? There are a few solutions to this problem, apart from re-building the sewage system for 40 million people in the US alone. The key is to reduce stormwater flow rates.
Bioretention systems, such as rain gardens could be added to landscaped areas. Asphalt could be exchanged for permeable paving or pervious concrete. Graywater could be collected and used on site. Another solution is to collect rainwater from roofs and then use it to irrigate during dry spells.
Green roofs are another effective way to help to mitigate CSOs. Also, green roofs bring many other environmental benefits such as reduced heat island effects, and reduction in fine particle concentrations, but those are topics for another article.
The new generation of green roofs brings more flexibility than your granddad's green roof. There are green roofs that offer retention only, which is sufficient to deal with 50% of the annual rain volume, representing 80% of the storm frequency. However, it cannot deal with the 20% of the storm frequency that represents 50% of the volume – that's exactly those big storms that cause flooding and CSOs.
One should recall that CSOs are the result of too much water at once and not necessarily due to an absolute volume. Detention is the most reliable way to prevent too much at once and coupled with retention volume is still reduced.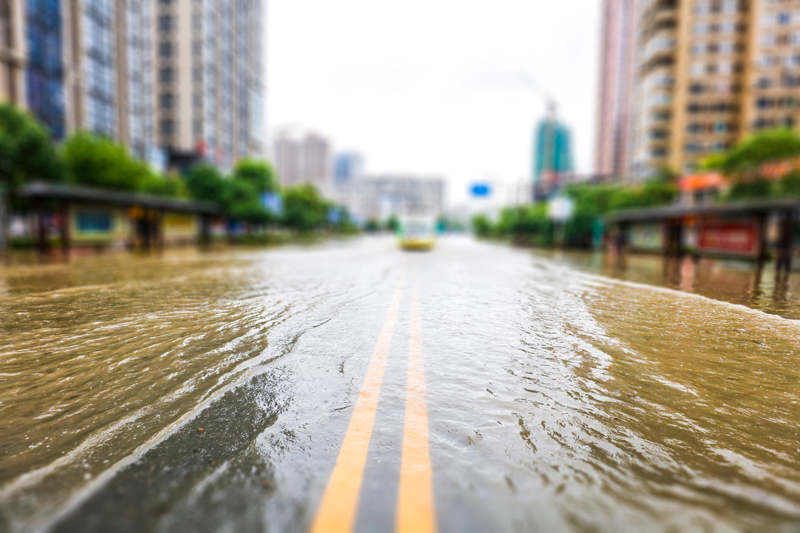 Detention-based green roofs
Detention is now possible on green roofs, for significant value added.
To be honest, few people can afford being flamboyant do-gooders only from the goodness of their hearts. The economic aspect of this issue should be taken as seriously as any other aspects as it is often the key to success.
Detention-based green roofs bring huge benefits as they not only retain and remove about 50% of the total annual rain volume, representing 80% of the rain events, but they detain water as well – that means dealing with the remaining 50%.
As the detained water is kept on the roof, development space is being freed up as you don't have to build a bioretention pond, tank or rain-garden. This extra developmental space could render income such as extra parking space, a small café or whatever floats your boat. This pays for the roof.
Just to remind you of the difference between retention and detention:
Retention is the water that is lost from the roof by evapotranspiration whereas detention is that which eventually will flow from the roof but is held for a tiny bit longer. If you detain water for a bit, the sewers can empty somewhat and never reach maximum capacity.
In summary: detention keeps the poo away from your local beach.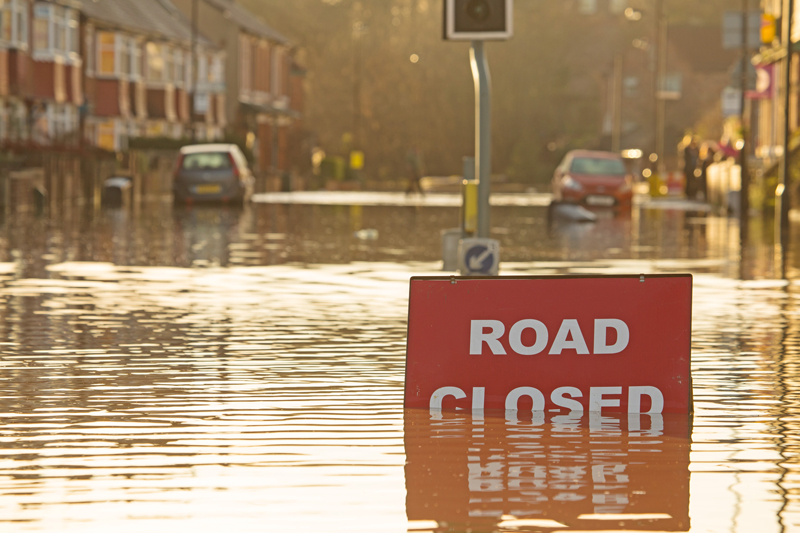 Don't hesitate to contact us if you have any questions!
info@purple-roof.com or through our website contact form.
Reading tips combined sewer overflows:
National Pollutant Discharge Elimination System (NPDES);2004 NPDES CSO Report to Congress.
Audio article

This article is available as an audio version on all major podcast directories such as iTunes, Spotify and many more. Just search for Purple-Roof!